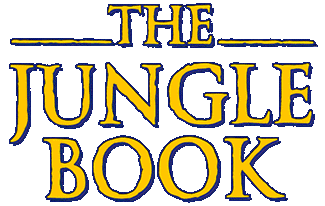 Going into the wild and experiencing the jungle first hand like Mowgli may seem far-fetched, we know. So, how about having the wildlife experience without actually being in the jungle itself! Hang out with Baloo, Bagheera, Kaa and even Sher Khan. Make a trip to any of these national parks to experience these safaris first hand, and be able to make your own Jungle Book!
Reconnect with nature and wildlife this summer, instead of the usual holiday spots. A safari adventure in any one of these wildlife sanctuaries or national parks will surely make it a memorable summer.
Ranthambore National Park
Earlier known to have been a hunting grounds for the royal families of Rajasthan, the preserve has now turned into a premier reservation for tigers, boars, spotted deer, bears and more.
The National Park is located in Sawai Madhopur district, south-eastern Rajasthan, on the banks of the Chambal & Banas rivers. They even have a tiger reserve that cannot be missed.
The park is situated amidst the ruins of temples and forts, making it all the more, a must see. The best time to visit the park will be April-May.
Jim Corbett National Park
The country's first ever national park which is home to a large number of wildlife species, such as wild elephants, tigers (there is a tiger reserve here as well), crocodiles, and has as many as 600 different species of birds. We did not even know there were that many. Did you?
The park is located in the Nainital district of Uttarakhand, and the best time to visit is between the months of March – June. The best time to spot wild elephants is March to June, while birds are best seen from mid December to March. The park remains closed for the monsoons.
Kanha Tiger Reserve
Said to be the inspiration of the real Jungle Book by Rudyard Kipling, the Kanha Tiger Reserve is home to all the animals featured in the book and the movies as well. King cobras, tigers, panthers, leopards, bears and more call this reserve home.
The best time to visit will be between the months of March – June. The Kanha Tiger Reserve is located in Mandla and Balaghat districts, Madhya Pradesh.
Periyar National Park
Located in the Idukki and Pathanamthitta districts, Kerala, this national park is open all year round. The crowds that flock to it in September – December is just unbearable, best to avoid this time of the year.
The park is tucked into the Western Ghats and is home to the Malabar giant squirrels, elephants, and even tigers.
You must also take a boat ride at the Thekkady lake in Periyar National Park.
Pack the "bare necessities" and zoom to make your entry into your very own Jungle Book!