This is first in a series of guest posts on Zoom's blog.  It comes from our long-time member Shrinidhi Hande.   Shrinidhi is a self-drive enthusiast, and he has his own very popular travel and auto blog.  He's shared some thoughts on good destinations near Bangalore for a long weekend road trip.
Thanks a lot to Shrinidhi for helping us develop the Zoom community further!  Check out his blog at www.enidhi.net
-David
______________________________________________
For all the working professionals out there- you may be aware that there're a few long weekends lined up. August 15, Friday is a holiday on account of India's independence day. That will be a 3 day weekend. 4 if you can manage another day off either Monday or Thursday.
Similarly October 2 is a holiday, add Friday and you'll have 4 days at your disposal, to undertake that ever pending long drive or visit those far away destinations.
Below are some destinations ex-Bengaluru, which you can plan well and explore during a long weekend.
Option 1: Valparai, Athirapalli falls (TN/Kerala)
Valparai is in Tamilnadu-Kerala border and can be reached via Coimbatore. Valparai has several waterfalls, view points, dams and lots of tea estates.  Valparai is about 450 k ms from Bangalore one way. You can reach there with an overnight drive if you're confident enough, else a half day drive via Hosur-Salem-Coimbatore. If you book a zoomcar for 4 days, your fuel expense is almost covered in rental itself (225kms a day *4 days). You can stay in lush bungalows such as Woodbriar or budget hotels in Valparai town.
60kms from Valparai is the Athirapalli falls, known as India's Niagara.
Be aware of interstate tourist permit you may have to pay for at state borders.
Option 2: Western Ghats-Chikmagalur-Jog Falls
Spend a day in Chikmagalur, just about 250 kms from Bangalore- enjoy a hike to the highest peak in karnataka-Mullayyanagiri, check out Manikyadhara falls, Kemmannu gundi and other places of interest in and around Chikmagalur. Twin cities of historical importance-Belur and Halebeedu can also be explored enroute to Chikmagalur
Day 2: drive towards Shivamogga- Shivappa Naik palace, Gajanur dam, Sakrebailu, Thyavarekoppa lion safari are some places of interest around Shivamogga. You can spend your second night in Shimoga
Day 3, drive to Jog falls, some 100kms from Shimoga. Jog falls will be at its best during August. Once done, drive further to Unchalli falls. Drive back to Shivamogga
Day 4: Back to Bengaluru. You may cover Shravana Belagola or Tumkur on your way back
Option 3: Wayanad, Mysore
Wayanad in Kerala is closest of all Kerala tourist destinations to Bengaluru. Just about 300kms from Bengaluru, Wayanad houses several nice waterfalls, an interesting Edakal cave and more. Accommodation suiting every budget is available in and around Kalpetta. You can easily spend 2 nights in Wayanad and probably another in Mysore.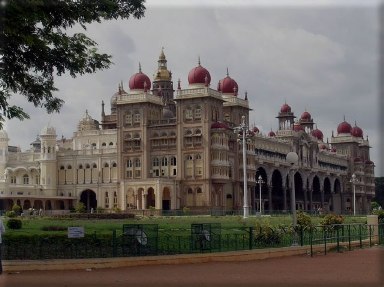 Option 4: Horsley Hills, Talakona waterfalls
This option takes you to Andhra Pradesh. Horsley hills is hardly 200kms from Bangalore. Budget accommodations are available on the hill.
Next day, you can head to Talakona falls, some 50kms from Tirupati. This is one of the highest falls in the region and if you can trek further you can get beautiful views of the valley.
Basic accommodation is available in Talakona- you may either stay there or return to Tirupati.
Day 3 can be used to visit the famous Lord Venkateshwara temple in Tirumala or return to Blr
___________________________________________________________________
You've more ideas?  Do share.  Zoom has wide range of cars to suite your needs, but they get booked superfast when there're long weekends.  Book one now, before its late.