Ever wondered why some people liked going on holidays to beach side destinations or river front one. While the others like the hills, and snow-capped mountains. While some like adventurous trips, that involve hiking, kayaking, and  paragliding as their thing to do! While some the complete opposite, they need a kick-back and  relax place with serene environments. Others need a party destination with full of color hustle and bustle and things to do all day and night too! While some might want everything all rolled in one!
The choices people make are different because they belong to different signs of the Zodiac. Believe it, or not the personality traits are most often linked to a Zodiac sign. So, why assume that your Zodiac sign can't influence your travel? Your zodiac sign will have a say in your travel choices as well!
AQUARIUS
JANUARY 20 – FEBRUARY 18
An Aquarian is quite a curious and imaginative traveler, they usually steer clear of touristy trails. But they like the travel guide to dictate the plans they make. When they travel, they like the unexplored landscapes to intrigue their senses, and so do mystical places get their excitement rolling. Trips to places of historical value like Halebidu, Belur, Badami Caves, or going on a wildlife safari to the Sundarban National Park.
PISCES
FEBRUARY 19 – MARCH 20
Pisceans are usually considered to be very laidback, while on a travel they would rather spend the afternoon on the beach, getting a new tan. They are the travelers who look for peace and serene environment, away from the hustle and bustle of their usual city life! Places like Pondicherry, unexplored beaches, beaches in Goa like Kerim Beach, Arambol Beach and more!
ARIES
MARCH 21 – APRIL 19
Aries are generally considered the energetic travelers! The love for adventure and taking risks is something Aries thrive on. These are the travelers that will want to try  new forms of adventure sports, trekking, hiking, anything that nature has to offer them, they will try! Travelling solo is not a problem for this Zodiac sign. Going to Leh Ladakh, white waters of Subansiri, bungee jump in the Jagdalpur, Surfing in Gokarna, Rohtang Pass, cycling trip in the Kagnra Valley. An Ariean will want to do it all
TAURUS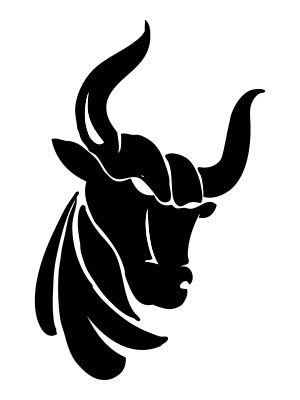 APRIL 20 – MAY 20
The bull-headed Taurean is not a traveler who like to be  spontaneous.  Known to have exquisite tastes and self-indulgent tendencies, most Taureans like a vacation to be pampering one. Fine dining and great service are always on top of their lists. They are planners, and have to have complete research about the place they wish to visit before they take off! Going on Wine Tours, soaking in some luxury in places is their thing!
GEMINI
MAY 21 – JUNE 20
Geminis are very social people, they love places which are bustling with people, where they can interact with them. Indulging in a bit of culture while around these people is what a Gemini looks forward to. Urban and modern destinations with a nightlife that goes on until wee hours of the morning are best suited to Geminis. Destinations like of course Goa, Bangalore for its uncountable night spots.
CANCER
JUNE 21 – JULY 22
When Cancerians travel, they prefer to do so with family or close friends. Places with quiet, surroundings which feel like a home away from home and accommodation suit them the most. Places like hill stations, jungle retreats are more for the people under this Zodiac.
LEO
JULY 23 – AUGUST 22
A Leo loves to travel to places that are famous, with a  glamor quotient. Chances of a Leo having these places on their bucket list is not surprising. Jaipur, Udaipur, Agra, Goa, are mostly their destinations.
VIRGO
AUGUST 23 – SEPTEMBER 22
Analyzing and observing the world around them with a keen microscope is a Virgo traveler. Sticklers for going according to their itinerary, Virgos like planned holidays. Places with rich heritage and culture appeal to them, visiting museums, is also on their itinerary for sure! Jaipur, Salar Jung Museum, Hyderabad, are their destinations.
LIBRA
SEPTEMBER 23 – OCTOBER 22
For a Libran, they are not particular about where to go or what they do on the trip. They just need the perfect companions. They love new cultures and adventurous backpacking trips Spiti Valley, Dharamsala, and more.
SCORPIO
OCTOBER 23 – NOVEMBER 21
Secluded getaways for the headstrong Scorpion, they like privacy and like to have a peaceful getaway. Places like Coorg, Munnar are places they would like to visit.
SAGITTARIUS
NOVEMBER 22 – DECEMBER 21
Going exploring, to new areas and experience new challenges is what a Sagittarius loves to do. Sagittarians are always looking for new cultural experiences, new destinations. The Sagittarius on vacation is like a child in a candy shop. Going to spice markets, to culture rich places like Jaisalmer, even Kashmir.
CAPRICORN
DECEMBER 22 – JANUARY 19
A little old-fashioned and yet modern, Capricorns like to have their travels with a bit of history rolled in as well as going to the modern, and hip and happening places. Historical monuments, island tours are more their kind of holiday.