India is a vast country and has everything from deserts to snow-capped mountains. So, why not go and explore India's diverse and fascinating destinations all year round? This is our pick on where to go in India, 12 months 12 destinations.
January – Gulmarg
This is the best destination for a snow clad holiday, Gulmarg even though is supremely cold in the winter this pristine hill station is the most appropriate for anyone who would like to ski. From amateur to professionals and even one's who can't stand on their feet. It's a must-visit.
February – Goa
Goa is known for it's December tourism where the whole country heads off to ring in the new year. But, how about visiting this beachside location during the month of February to be a part of the Goa Carnival. Held along the banks of the Mandovi River, the parades and floats that pass the waterfront are filled masked dancers food stalls and a lot more.
March – Mathura
If you have heard of Holi celebrations in India. You should have heard of Mathura for sure. The best part of visiting Mathura is during this season to experience the real flavor of this colorful festival.
April – Coorg
Often referred to as the Scotland, this hill station in south India that is sure to take your breath away. Filled with coffee plantations galore, this is an ideal place to kick back and relax. If you are in the mood to explore out of Coorg as well, then you can make a visit to Bylakuppe, which is close to Coorg. It is home to one of the biggest Tibetan settlements outside of Dharamshala.
May – Shimla
Probably the most filmed by Bollywood, hill station of the country. Shimla will take you back to the colonial era as it was the summer capital of British India. Take a trek up to Kufri or Fagu if that something that appeals to you.
June – Valley of Flowers
In the state of Uttarakhand, the Valley of Flowers is a beautiful vision to see when the flowers are in full bloom. The various shades of vibrant and colorful flowers will leave you mesmerized.
July – Ladakh
Although this place is expensive due to the number of tourists visiting it, Ladakh is still a must-visit place. The trip to Ladakh has roads are flanked by high snow walls around Rohtang Pass and sometimes even Baralacha Pass too. The incredible views of pervading snow are just amazing.
August – Amboli
Within the hill of the Sahyadri Range, This lesser known tourist spot is a must-visit. It's a nice scenic and quiet place to get away from the from the daily routine to recharge your batteries. Getting to the Valley of Flowers requires a trek of about 17 km and an easy trek for everyone in your family and friends' groups.
September – Kerala
Know as God's own country, Kerala is known for its backwaters, coconut based food, and Ayurveda. It is even home to gorgeous hills that are covered in tea and coffee plantations. There is so much to do in Kerala you can take your pick from backwaters to wildlife sanctuaries, from hill stations to caves. They've got it all.
October – Jaisalmer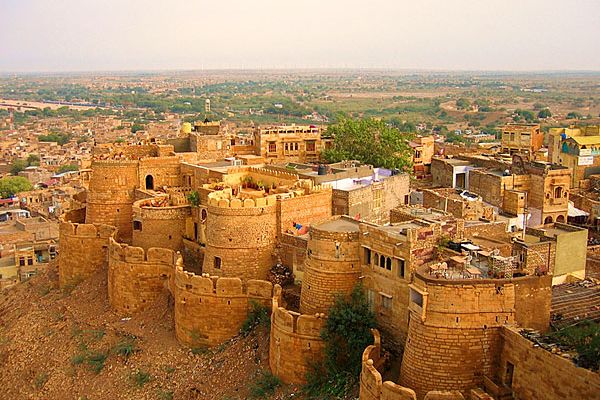 Straight out of a book, this beautiful city is one of the biggest tourist spots Rajasthan. Taking a trip around the city's famous forts, like the Jaisalmer Fort is a must-do. Head down to the sand dunes of the desert on top of a camel, this is the best way of experiencing the Thar. Ensure you devour the sumptuous and spicy Rajasthani food that would make anyone's mouth water.
November  – Rameshwaram
Rameshwaram is located on the Pamban Island separated from mainland India by the Pamban channel and the drive down the bridge is an amazing experience. It is also a religious destination for many Hindus. The temples on their own are an amazing sight to behold, the architecture and beauty are unparalleled. It's also, the closest point to the gorgeous Sri Lanka.
December – Manali
Come December, make a trip to Manali. Visiting the snowy mountains, take a trek up there and play around in the snow. Hike up to Rohtang Pass and visit the small villages of Himachal Pradesh. Make sure you pack all your warm clothes.
So we've given you a holiday list for the coming year, where are you going to zoom to?